Working from home can be a great way to stay productive and enjoy the flexibility of your own schedule. However, for many people, working from home comes with challenges. It can be lonely, isolating, and overwhelming.
Have you ever felt this way?
Sometimes it's just for a moment in the day and then it passes, but if left unchecked it can become like a black cloud that consumes your work life. If you're experiencing working-from-home-blues, there are a few steps you can take to help overcome them.
The working-from-home blues is a phenomenon that has become increasingly prevalent in the world as we adjust to working from home. While most love the flexibility it brings, some of us are suffering from feelings of isolation, anxiety, and loneliness.
The working-from-home blues is described as psychological burnout and occurs due to prolonged periods of remote work or virtual interactions. The syndrome is characterized by feelings of loneliness, detachment, lack of motivation, and difficulty focusing on tasks and can be experienced by anyone who works remotely for an extended time.
Is this a simple case of the blues or could this be a symptom of something more serious? And if you feel this way, is it because you're working from home alone and need to address the cause?
Other symptoms you may have noticed include physical ailments such as headaches, fatigue, and insomnia which can be caused by loss of connection with colleagues or friends and can lead to reduced morale and increased stress levels.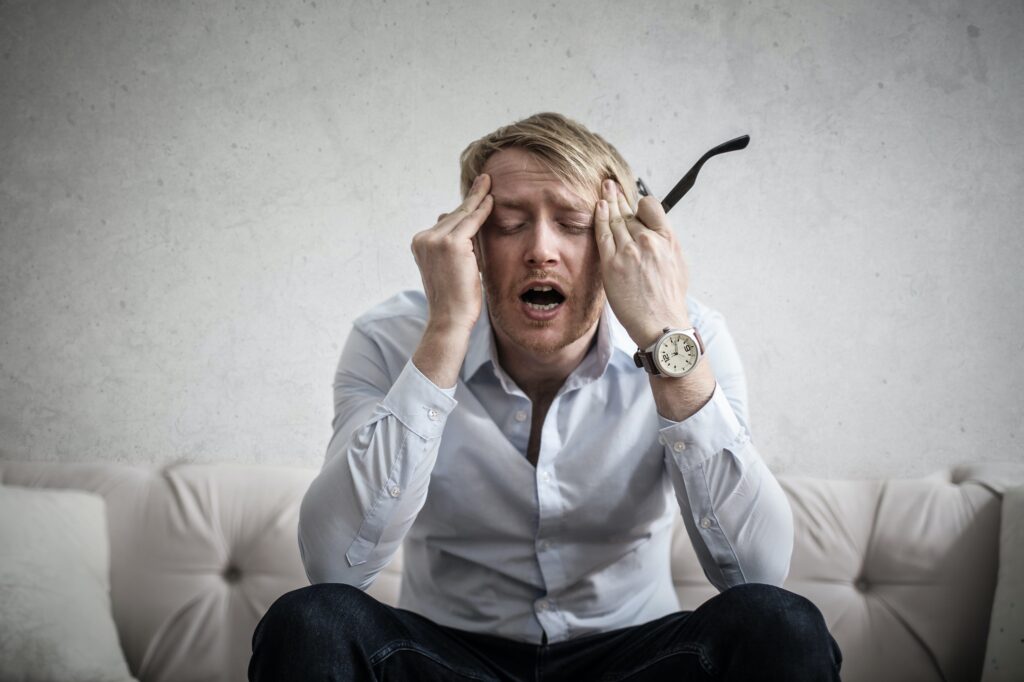 Recognizing the symptoms of working-from-home blues
Working from home can be a fantastic experience, even liberating – no commute, flexible hours and you don't have to dress up every day to impress. It seems like the perfect life. But there is a downside that can rear its ugly face at any time: working-from-home blues. This psychological condition affects many people who work remotely and can have a huge impact on their productivity and mental health.
Recognizing the symptoms early.
These signs and symptoms include
Feeling overwhelmed or unmotivated
Feeling disconnected from colleagues
Having difficulty managing time effectively
Difficulty concentrating or staying focused on tasks
Feeling isolated or lonely
Struggling to stay motivated without coworkers to interact
Difficulty disconnecting after work hours
Fatigue due to not having a stimulating office environment
Depression or anxiety related to the amount of time spent alone at home
General unhappiness due to reduced energy levels and motivation
Remote workers need to realize that they don't have to go through this alone – reaching out to friends, colleagues, family members, or professional healthcare workers for advice can be incredibly helpful in dealing with these negative feelings.
Remember, working from home is not for everyone. If you hate working from home then don't force it upon yourself. However, if you like it but feel the blues regardless, then you can do much to counter that feeling.
How do I avoid the working-from-home blues?
Working from home has become a popular and necessary choice for many since the pandemic, but this relatively new way of working comes with a unique set of challenges. For some of us social creatures, being alone all day without face-to-face interaction is more than difficult, it is negatively affecting our work and our personal life.
If left unchecked it can lead to extreme burnout, so how do we avoid it?
Fortunately, there are some simple steps you can take to avoid getting the blues while working remotely and stay motivated and productive.
Find different ways to stay connected with your peers and colleagues. Have regular conversations about work-related issues as well as general chats. Keeping up these simple connections will make it easier for you to stay motivated, even when you're not physically in an office environment.
Try to create a separate workspace in your home if possible. This helps establish boundaries between work and leisure time.
Do your best to maintain regular hours in your workday and ensure your workspace is comfortable and well-lit.
The fact of the matter is that your health will falter if you don't make an effort to either get out or exercise. So make sure to get out of your home office and refresh your mind and body with fresh air and exercise. 
How to overcome the working-from-home blues once you have them
Do you find yourself feeling anxious, lonely, and unmotivated when you're at home working each day? You're not alone. You may have working-from-home blues.
The feeling of being overwhelmed and unmotivated has become increasingly common with more people than ever working from home.
It's a relatively new affliction and we are only just discovering the hows and why's and what we can do to avoid this feeling.
Overcoming the working-from-home blues can be a difficult task, but there are a few tips you can follow to help get back on track.
The first step to overcoming the blues is to establish an effective routine. Creating a regular schedule and sticking to it will help ensure that you stay focused on your work goals while also giving yourself some much-needed downtime. Additionally, having a dedicated workspace at home that is free of distractions can be incredibly beneficial in maintaining productivity and focus throughout the day.
Take breaks throughout your day, as many as you need. Even if it's just five minutes, taking a break will give you a chance to reset and refocus. Spend time away from the desk during lunch and organize social events with friends.
Try a new activity that helps distract your mind such as reading, puzzles, or art projects – anything that takes your attention away from work temporarily is beneficial to your health and well-being.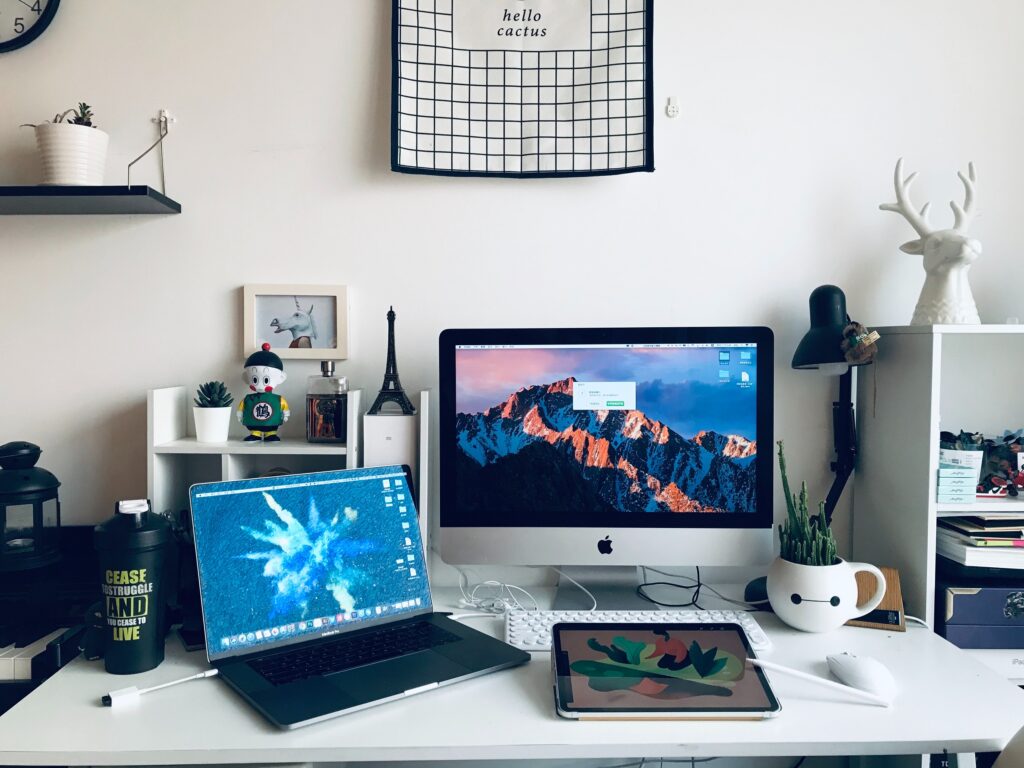 What does a routine for working from home look like?
The idea of working from home used to be a dream come true for most of us. After spending years commuting to the office and endless hours in an office environment the chance to work from home was great. But for some, the reality quickly becomes something very different.
Without structure in place and constant distractions, it can easily become a monotonous routine bogged down with feelings of loneliness and depression.
Realizing the importance of establishing a routine when you start working from home will help you make the most out of your day and keep you motivated and productive.
Set up a dedicated workspace: It's important to have a specific area in your home where you can focus on work. This can establish a sense of normalcy.
Create a schedule: Having a schedule helps you stay on track. Factor in household chores, grocery shopping trips and meal times
Take care of yourself: Working from home can be isolating, so it's important to make time for self-care. This can include exercising, eating well, and getting plenty of quality sleep.
Stay connected: If you feel lonely, stay connected with your colleagues and team. This can be through regular video, phone calls or through chat and messaging tools.
Stay organized: It's easy to get overwhelmed when working from home, so it's important to stay organized and prioritize tasks. Create to-do lists, use productivity apps, or set up a filing system.
Take time for breaks: It's important to take breaks and step away from your work throughout the day. This encourages you to recharge and stay focused when you're back at your desk.
Set boundaries: Don't be afraid to set boundaries with your family and friends to ensure that they respect your work time and space. This helps you avoid distractions and stay focused on your work.
Keep your office clean and welcoming: A clean and organized office promotes clear and creative thinking.
Your workspace should always be a place that makes you feel comfortable and inspired. Place your office tools within arm's reach for easy access and don't forget to add decor to your workspace with items that make you happy and liven up the atmosphere!
Plants can help fight the working-from-home blues
Make Use of Technology and Schedule Social Time
The working-from-home-blues is a common struggle faced by people around the world. To combat feelings of loneliness and isolation, look to use current technologies such as video conferencing apps and social media via our phones and computers.
Technology keeps you connected with your coworkers and friends and scheduling social time with them creates a feeling of connectivity that invites a sense of community.
It's easy for our lives to become consumed by work when we are spending so much of our time inside our homes, so ensuring scheduled social time helps us remember that there is life outside of it.
Conclusion: Getting rid of Working From Home Blues
You have learned from this article that working-from-home-blues can be a real challenge to overcome, but by understanding the warning signs we can mostly avoid the symptoms. Lets recap.
Recognizing that the blues is real and taking proactive steps to address them.
Implementing techniques to remain motivated such as taking breaks, eating healthy and regular sleep.
Creating a stimulating workspace by adding plants and decor
Setting boundaries between work and personal life, and enjoying regular social get together with friends.
Investing in technology that supports productivity by staying connected with colleagues and friends
Scheduling time for yourself each day that includes exercise.
Do fun activities you enjoy for relaxation.
Remember to check in with yourself regularly. Ask yourself "How are you feeling?" Don't be afraid to ask for help if you need it. Help is available.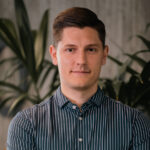 My name is Frederik
I am a passionate marketeer who loves the freedom that comes with working from home whenever I choose to do so.
I love getting nerdy with every single detail about making everything related to my home just a tiny bit better.
That is what motivates me to write about home stuff on this blog.