In the past, working from home was seen as a perk that employees would occasionally take advantage of. But these days, more and more companies are offering hybrid working arrangements, where employees work from home part of the week and come into the office for the rest of the week. 
This brings a lot of benefits along and some cons as well. In this article I will dive into the pros and cons of hybrid work and help you find the right balance between office-time and home-time. 
The Pros of Hybrid Working
In recent years, there has been a growing trend of companies adopting hybrid working models. This is where employees are given the option to split their time between working in the office and working from home. There are many benefits of this type of arrangement, both for employees and for employers.
Some of the benefits of hybrid working include increased productivity, reduced absenteeism, and lower staff turnover. For employees, hybrid working can provide a better work-life balance and increased flexibility. And for employers, hybrid working can lead to reduced office costs and increased competitiveness.
The pandemic has forced many businesses to rethink the way they operate. One of the most significant changes has been the mass migration to remote working. 
One of the biggest advantages of remote working is the flexibility it provides. Employees are no longer tied to a specific location and can work from anywhere in the world. This flexibility can lead to a better work-life balance and increased productivity. 
Another advantage of remote working centered around flexibility is that it gives businesses the opportunity to tap into a global talent pool. With employees working from home, businesses can hire the best talent, regardless of their location. With no physical boundaries, the recruiting game has changed forever. 
This also helps employees. If you work in the city, homes can be quite expensive. But moving a long way from your work but only having to commute a few days of the week can give you much more freedom when choosing where to live and looking for a job. 
Hybrid work can also lead to a better work-life balance. Finding a rhythm between showing face in the office and working from home that suits you and your family is key to a great work-life balance. By saving time on commuting or being able to do tasks at home on certain days your life can get a lot easier to manage.
This also allows you to work when you are your most efficient self. If your working location and schedule are flexible, then hybrid work will help you work when feeling most like it. 
Finally, remote working can help businesses to reduce their environmental impact. With fewer employees commuting to and from work, there will be less impact from office buildings. And companies need smaller offices when employees are not all present at the office each and every day. This helps them lower their costs.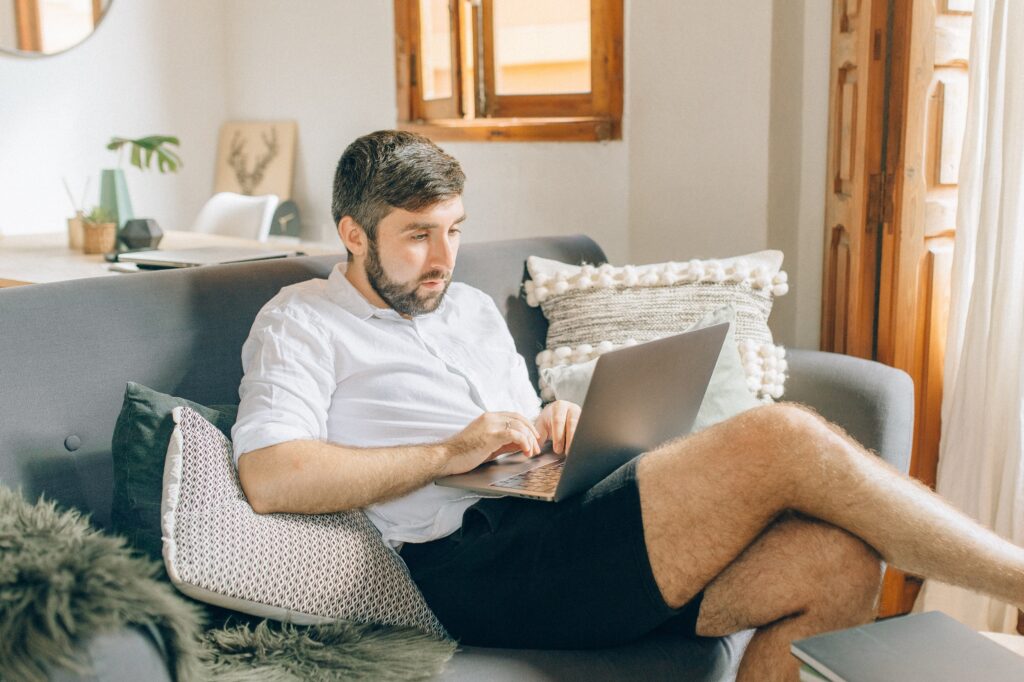 The Cons of Hybrid Working
While hybrid working can have some benefits, there are also some potential drawbacks to consider. One of the biggest concerns is that it can lead to feelings of isolation and disconnection. If you're working from home most of the time, it can be easy to feel like you're missing out on what's happening in the office. This can make it hard to stay connected with your colleagues and to feel like you're part of the team.
Another concern is that hybrid working can be less productive overall. When people are given the option to work from home, they may be more likely to take advantage of that opportunity and take longer breaks or work fewer hours overall. This can lead to a decline in productivity for the company as a whole. 
Of course, it requires a great deal of self-discipline when working from home. If you get easily distracted then you need to be careful if you have a lot of hybrid working days from home. 
One of the biggest cons of hybrid working is that it can be hard to maintain company culture. When employees are split between working in the office and working from home, it can be difficult to keep everyone on the same page.
There can also be communication issues, as some employees may feel left out of the loop if they are not in the office. This puts a great deal on leaders to make sure that employees get the right amount of information each day. 
It can also be harder to create a good collaboration if you do not see each other face to face. For many teams, the office is where the magic happens. And if the team is never present in full, the magic may not happen as much. 
Finding the Right hybrid working Balance for You
If you're thinking of switching to a hybrid working model for yourself, there are a few things you should consider. First, think about your work style and whether you work better in an office or at home. If you like having people around you when you work, then an office setting may be a better fit for you. On the other hand, if you prefer to work in a quiet environment, then working from home may be a better option.
You should also think about your needs in terms of space and equipment. If you need a lot of space to spread out your work, or if you require certain tools and equipment you should spend more time at the office than at home.
There is no one-size-fits-all answer to this question, as the right hybrid working balance will vary from person to person.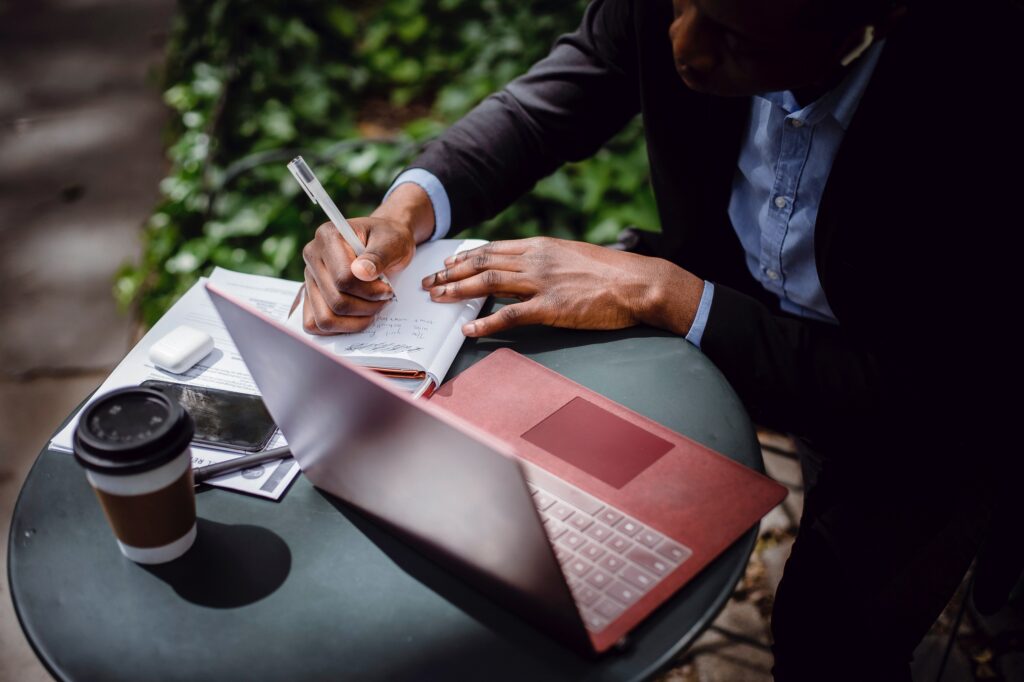 The different types of hybrid work that companies can choose from
Hybrid working is not something that employees control entirely. It may be a decision made by the top of the corporation. But what hybrid options does a modern company have? I have found four hybrid models to choose from.
Digital-first with a workplace
The company has offices in physical locations, however, that doesn't represent its core — the technology. Leadership, collaboration, productivity, and culture are largely delivered by digital technologies that are accessible from any part of the globe. The standard work is from home, the exception is to meet individually in an office.
Digital-first with no workplace
All of these models are digital: it employs a truly distributed workforce, without permanently located offices although there is a possibility of renting office space. Techs must be of the highest quality to make these products work smoothly and the colleague will probably not meet regularly on-site.
Workplace-based with limited remote working opportunities
The employee must regularly communicate with the office and participate in meetings at the office. Providing enough connectivity lets people work remotely during the evening or at weekends. 
Workplace-based with generous remote working opportunities
Generally, working revolves around the physical workplace, and tasks are explained there and start from there but a person may also be able to work remotely. Some people can take home jobs to concentrate independently, but the office will remain there for collaborative work.
Conclusion on pros and cons of working from home
A hybrid working model and working from home have their pros and cons. Some people enjoy the flexibility and independence that comes with working from home, while others find it difficult to stay motivated and focused in a home setting. Whether or not hybrid working is right for you depends on your own personality and preferences.
 There are also some logistical considerations to take into account, such as making sure you have a quiet and comfortable place to work.
Overall, there is no right or wrong answer when it comes to whether or not working from home is right for you. It ultimately comes down to what works best for you and your situation.