Are you excited and expecting a new baby soon, but do you also need to work from home? Then it's time to get busy.
Combining a home office and a nursery can be a difficult challenge for parents, particularly new parents. It can be especially difficult to create a space that promotes the perfect balance and provides a comfortable environment for a growing family.
However, it can be done with some thoughtful planning and creative solutions. This article provides tips on how to combine a home office and a nursery in harmony.
Creating a home office and nursery combination is an effective way to make the most of a limited space.
To get you started, there are some steps you may need to take when creating a stylish home office/nursery. These tips can turn your multifunctional room into both a productive workspace and a peaceful environment for your baby.
Establish the layout of your room.
Prioritise which pieces of furniture are necessary for each part of the room such as baby cribs, accent chairs, and shelves or cabinets above your office desk.
Measure how much space you have to work with so that you don't end up overcrowding it.
Consider storage options – you'll want to make sure that anything related to the nursery or your work is easily accessible but out of sight at other times.
Once this is done, let the fun begin. It's time to start shopping for the items you need. Always try to choose dual-purpose pieces without compromising on quality or style.
An extra-large desk that doubles as an activity table.
Built-in shelving, cabinets, and drawers will ensure everything has its place and keep clutter at bay.
Baby change table with loads of storage beneath.
All of this will help you create a combined nursery and home office where you can take care of your child or toddler, while also being able to work effectively.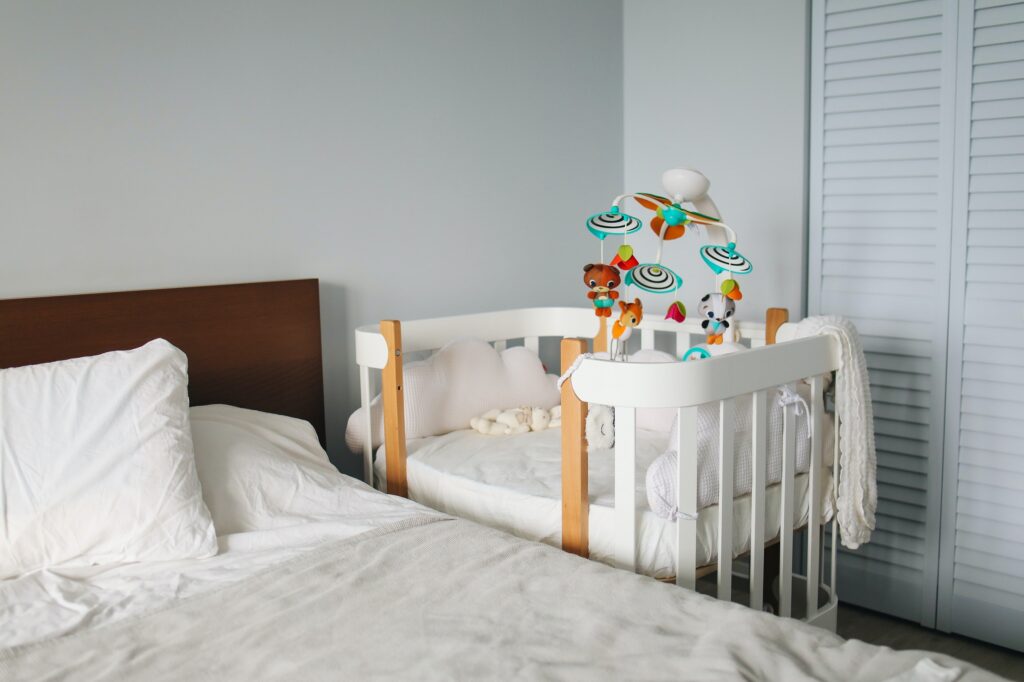 Creative Solutions for combining a nursery with a home office
The challenge of combining a nursery with a home office can be a little daunting, but fortunately, it can also be fun and creative. There are so many attractive solutions on the market to make the most of your space, you need to be creative.
Start by choosing an open layout with a smart furniture selection. It's easy to create a multifunctional setting that places safety and comfort at the forefront.
Evaluate the size of your room and determine how you can use what's already there in an inventive way. A designer friend of mine calls this "home shopping".
Simply take a good look at what you already have in your home that can be repurposed for your home office and nursery. You won't find a more cost-effective solution than that, that is for sure. 
Also, always consider where each piece of furniture will go. A lightweight desk can be easily moved to one corner. For extra storage space, consider installing overhead cabinets above the desk or adding wall-mounted organizers for quick access to stationery items.
Think about adding industrial-style wheels to heavier furniture, which gives you the ability to move heavier furniture around without effort. That is something you will thank yourself – and me – for later on. 
Create the right mood in the room
Painting walls and furniture a favorite color is great for creating a playful atmosphere and painting a feature wall in blackboard paint can serve you both well while maintaining order and balance within the room. This can also give your home office the perfect background for online meetings. 
You can work on ideas and add to-do lists. As your baby gets a little older, the blackboard is ideal for drawing in colored chalk. Here you can also write your daily to-dos for your workday. 
Alternatively, an inexpensive loft bed with storage underneath can create separate areas without taking up floor space; simply move your desk below and add some shelves and a desk lamp. This concept is a perfect solution for a small space and is somewhat similar to having a home office under your stairs. 
Most parents agree that a comfortable accent chair is an essential item for nightly feeding. That could also serve as the perfect spot for taking a break during your workday.
Stackable toy boxes for storing your baby's items are easy to DIY and with a bit of creativity can be a fun activity before your baby arrives home. If you want to go all-out, think about painting the ceiling in a darker night-sky color and adding fluorescent stick-on stars.
My friends did this to the ceiling in their combined home office and nursery. The effect is brilliant, particularly if you love outer space or a specific theme like Star Wars. They also added hanging mobiles with the same stars and moons. The falling stars kept their baby mesmerized.
Lastly, don't overlook the floor space, plush area rugs provide warmth underfoot and style to complete any look you may go for.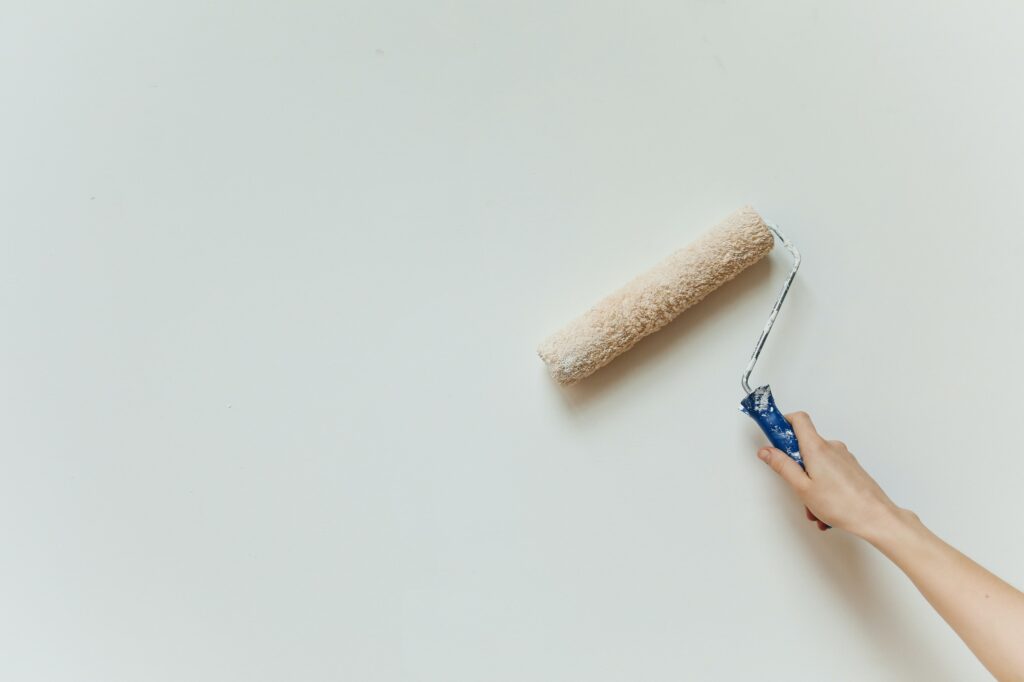 The Obvious Floor Plan Adjustments You Could Make
By making some simple adjustments to your current floor plan, you'll be able to create a comfortable living space that is conducive to both work and play. There are several options to consider.
Begin by evaluating the size of your room. As I mentioned earlier, If the space allows, consider creating an open concept in which separate areas can be combined into one multi-functional room. This allows movement between the two different spaces and provides ample flexibility as your family's needs change over time.
Additionally, you may be able to use furniture to section off part of the room and create a more distinct separation between each area.
Consider adding a sliding door system or curtains to section off the room. It can be easily separated when needed or removed at a later date.
Also, choose dual-purpose furniture pieces such as desks that can also double as changing tables and cribs that fold into chairs when not in use. 
When combining a home office and a nursery, decor can make all the difference to the overall success of the design. Introducing subtle details such as wall decals or artwork that complement each room or choosing prints with pastel colours for the nursery area while selecting bolder tones for the home office can be dramatic. By taking this approach, you'll be able to separate both rooms yet still keep them unified with complementary décor elements.
Think about how lighting could be used to separate each space without detracting from their shared atmosphere.
Choose specific lighting fixtures that are bright enough for work and add dimmer switches to other areas to allow soft lighting for naptime.
Sourcing furniture pieces that are both attractive and practical is key when combining a home office and a nursery. Strategically placed items will help make the room feel stylish and professional.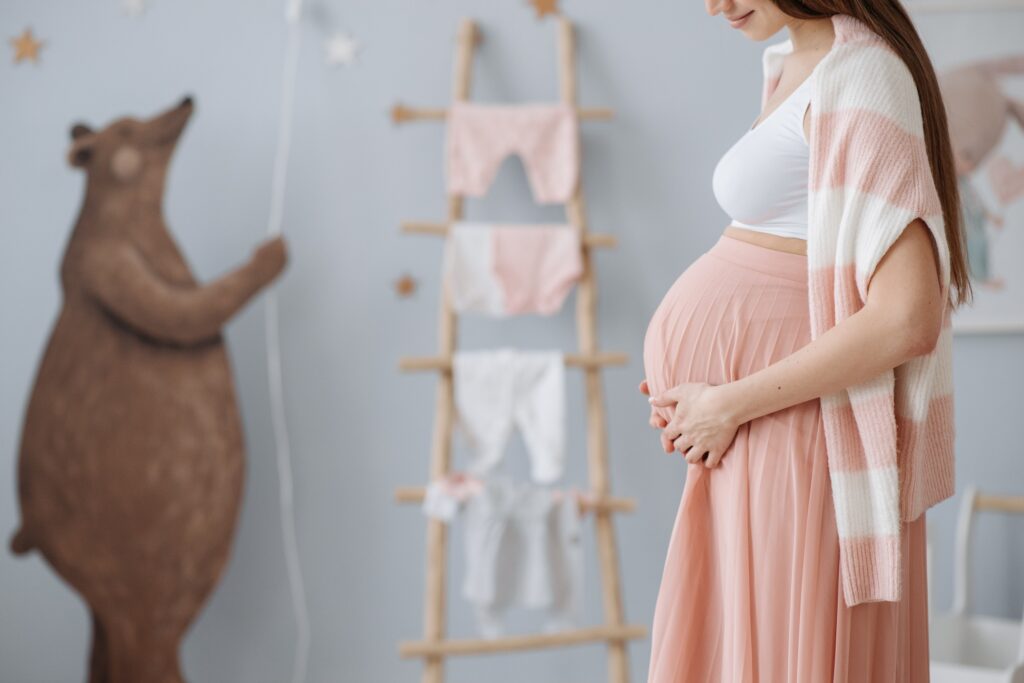 Tips and strategies for organising the combined home office and nursery
Organizing a combined home office and nursery is a great idea but it takes some skill to get it right. Let's talk about strategies that can help you achieve the best design possible for your space.
Once you've decided to separate work from play in the same space, draw up a quick plan on paper. This makes it clear what you want and what you need to include in the space. Separate the space into category headings "Work" and "Nursery." If possible, add as many items as you can think of under each heading.
Now is the time to make some big decisions. What do you already have in your home that you absolutely must keep? The desk and chair, the bookshelf, or maybe the ugly filing cabinet from college days could be used. These items are all necessary and with a clever choice of paint can be immediately transformed into something fantastic.
Choosing a color scheme that includes your primary requests is a great start.
A neutral scheme is always best, and try to stay away from traditional baby blue or pink. Your baby will grow very fast and who wants to repaint every year?
So, with this in mind, it's time to source some furniture. You will need
A safe crib
A rocker chair that is not an "ugly granny chair"
A desk with storage options that makes you look like a semi-professional podcaster. But try and keep it simple
Stylish, abstract art or photography (black and white images)
Invest in quality storage furniture designed specifically for nurseries and opt for smart storage solutions such as baskets or wall-mounted shelves to store all of your supplies. Spend time labeling everything so that you can find what you need quickly and easily when needed!
You can thank me later.
Finally, invest in decorative dividers or screens, which can separate the nursery area from your workspace whenever needed to ensure temporary privacy and minimize distractions while working.
Privacy Considerations for the Nursery
While this combined setup offers convenience and flexibility, some privacy considerations must be taken into account in order to ensure the safety and comfort of your child.
When your new baby first arrives home, privacy is not such an issue.
Adding soft lighting, a mosquito canopy over the bed and dividing the space with white cotton curtains for feeding time gives you much of the privacy you need.
As your child grows a few issues should be considered.
First and foremost, soundproofing is a major concern for you both and thinking outside the square is necessary.
Noise-reduction headphones are ideal for your work and later for your toddler when watching videos or playing games.
Consider how to limit access to sensitive information in the room. It is important that documents containing personal or confidential data remain out of reach of your children.
Kids love to draw and your original birth certificate may just be the perfect piece of paper they spy to create their masterpiece.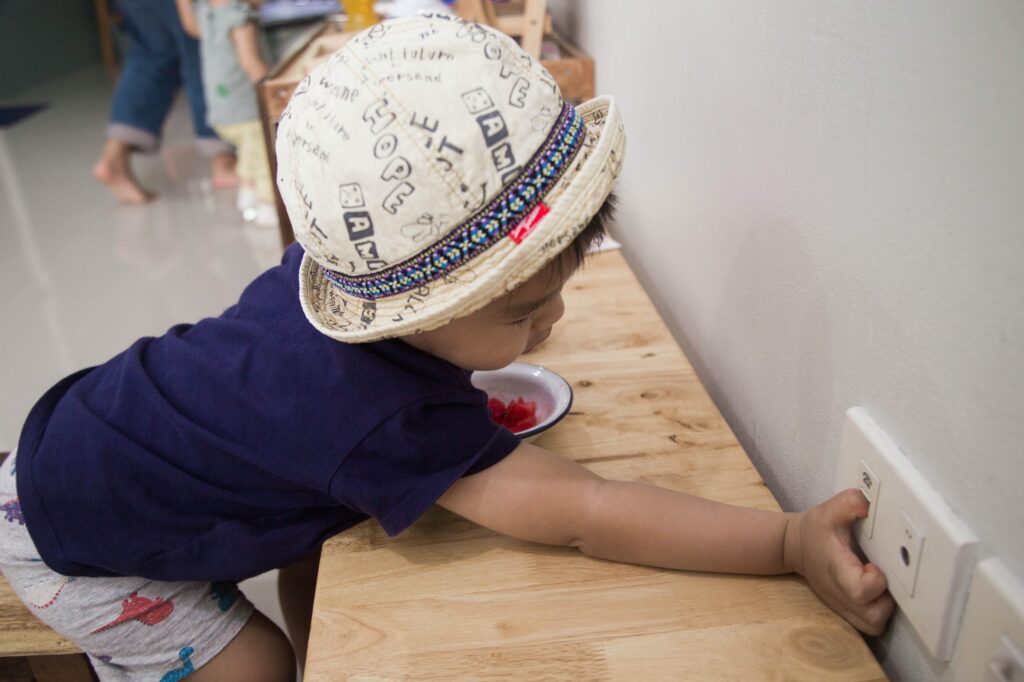 Safety Measures for the combined nursery and home office
Combining a home office and a nursery in the same space can be challenging, but with adequate preparation and safety measures, this combination can be both safe and successful.
The following points are important to ensure your child's safety.
Secure heavy furniture to walls and floors. This prevents them from tipping over if a child were to climb on them.
It's essential to keep electrical outlets covered when not in use. Adding outlet covers and cable protectors eliminate hazards for young children who may attempt to pull on them or insert foreign objects into an unprotected socket.
Remove any breakable items from reach and place them behind locked cabinet doors so that they are inaccessible to children.
Securing windows and doors with child locks creates a safe and secure area for your child to play in and gives you peace of mind.
Additionally, you'll want to consider whether any of your workplace items could be hazardous to children, such as toxic ink marker pens or sharp objects and remove them from their reach.
Conclusion: How to Succeed with combining a home office with a nursery
Yes, it does take some extra effort, but if done correctly, your efforts can result in a beautiful, organized, and efficient combined nursery and home office. Let summarize what you need to do:
Creating separate zones for work tasks and childcare activities is key to making sure each area gets the attention it needs with a focus on privacy and functionality.
Designing a designated storage area helps keep items organized when not in use, while still allowing easy access when needed.
Invest in multi-functional furniture, which is safety conscious and includes privacy solutions in your design.
Your new functional and flexible home office/nursery is ready for your baby's arrival.
Remember to enjoy every single moment.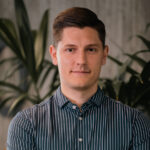 My name is Frederik
I am a passionate marketeer who loves the freedom that comes with working from home whenever I choose to do so.
I love getting nerdy with every single detail about making everything related to my home just a tiny bit better.
That is what motivates me to write about home stuff on this blog.